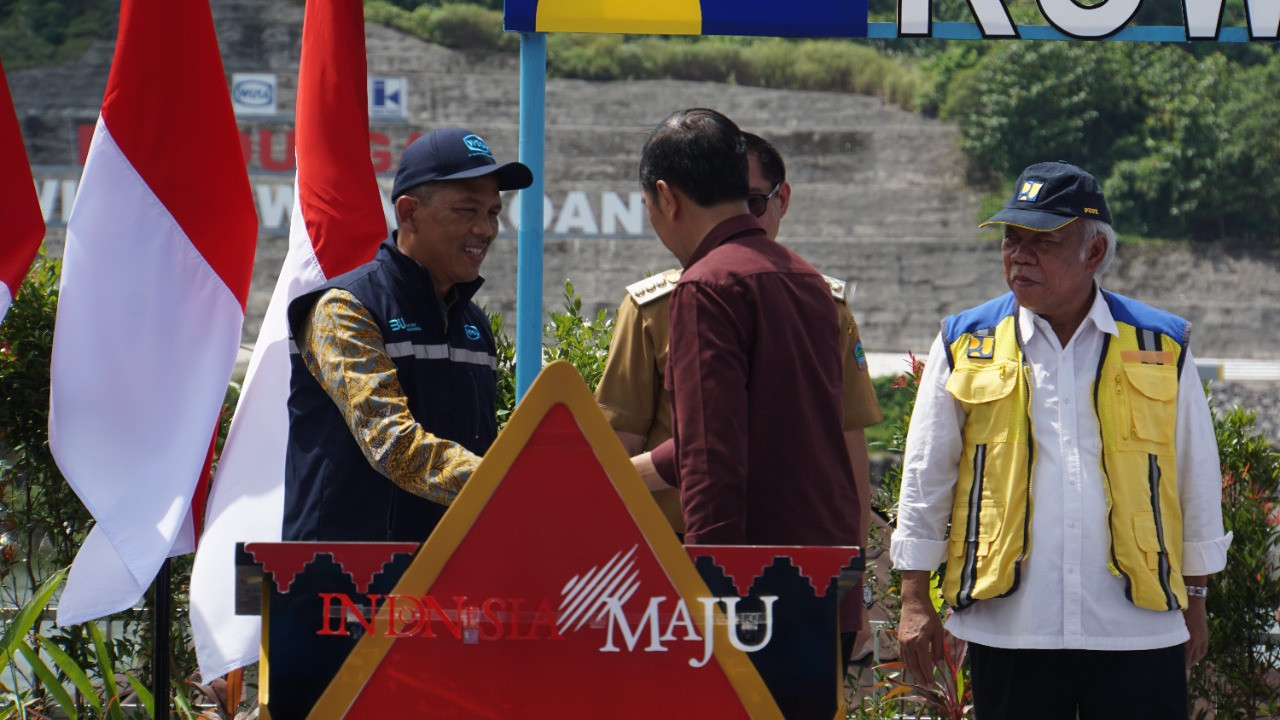 President of The Republic of Indonesia Joko Widodo Inaugurates The Kuwil Kawangkoan Dam
The President of the Republic of Indonesia (RI) Joko Widodo (Jokowi) inaugurated the Kuwil Kawangkoan Dam, North Minahasa Regency, Thursday (19/1). The inauguration was witnessed by PUPR Minister Basuki Hadimuljono, Governor of North Sulawesi Olly Dondokambey, and North Minahasa Regent Joune J.E Ganda, President Director of WIKA Agung Budi Waskito and attended by five hundred students from elementary to high school levels.
In his remarks, President Jokowi said that the Kuwil Kawangkoan Dam has been built since 2016. This dam has a capacity of 26 million cubic meters with an inundation area of 157 hectares. The President also added that the existence of the Kuwil Dam could reduce the main floods of Manado, after what happened in 2014.
"The second is to supply raw water for Manado, North Minahasa and also Bitung. The third is also a micro-hydro power plant, I think it is a good function of producing green energy from the Kuwil Kawangkoan reservoir," President Joko Widodo continued. The construction of the Kuwil Kawangkoan Dam itself is divided into 3 work packages. The Ministry of Public Works and Housing (PUPR) appointed PT WIJAYA KARYA (Persero) Tbk (WIKA) and DMT as the package I implementing contractors. WIKA holds 85% of the consortium's major scope of work, which includes tunnel work and the main dam. WIKA has also been tasked with the continuation of work on Package III with PT Nindya Karya. 
WIKA President Director Agung Budi Waskito revealed that WIKA JO completed its development within the deadline period anticipated. The Kuwil Dam is also President Joko Widodo's third dam project to be launched in the last month, following the Sukamahi and Sadawarna dams.  
"This proves WIKA's capacity as a leading contractor in the construction of dams in the country. In the future WIKA will also focus on completing the Dam projects that have been entrusted by the PUPR Ministry to WIKA," said Agung Budi Waskito.